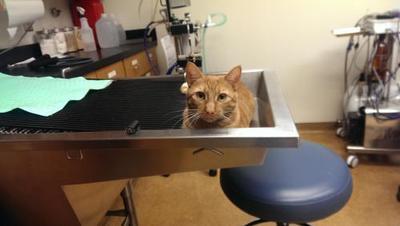 Wow. These computers offer so much more than delicious cords to chew on! No wonder you humans seem so fascinated by them. In the past, I have been content to wander in front of them while my family members work at them (all the while ignoring me) but today that changes! Today I have a voice, I am cat, read me ROAR!
I will try to keep you all updated on what is going on at St. Francis Hospital for Animals, but remember these are my views and not necessarily in line with what a human may see as "important". If you have any questions that you would like answered by me, please send me an email at stfrancis@bestvetcharlotte.com, attention: Yellow.
In the meantime, be careful, it's a jungle out there!
XO,
YELLOW CAT