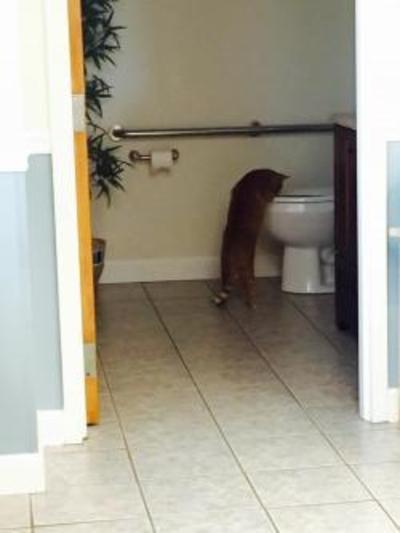 Things in the world are crazy. My humans come in every day seemingly exhausted from beyond the walls of the clinic that I call home. I don't understand what is going on out there, as I can only catch so much of one conversation before I am drifting back into my next round of much needed sleep. This makes me far from an authority about life out there but here are some things I have learned and would like to pass on that make life a little more enjoyable....
Never show the same amount of attention to one person, spread it around and keep them on their toes...
Watching the toilet and watching the TV have a lot in common...think about it
Don't be afraid to climb your way to the top, it's why shelves are there but you've got to make the leap yourself...
Never sleep alone when there is an empty lap needing to be warmed...
Your place in the sun is waiting for you, but you must find it depending on the time of day, keep moving...
Make your own personal mark on the world...or at least in every corner...
Give generously, the smallest rodent can show just how much you "care"...
And possibly the most important thing to remember,
Always nap before making major decisions, heck before even small ones!
Be safe out there!
XO,
YELLOW CAT